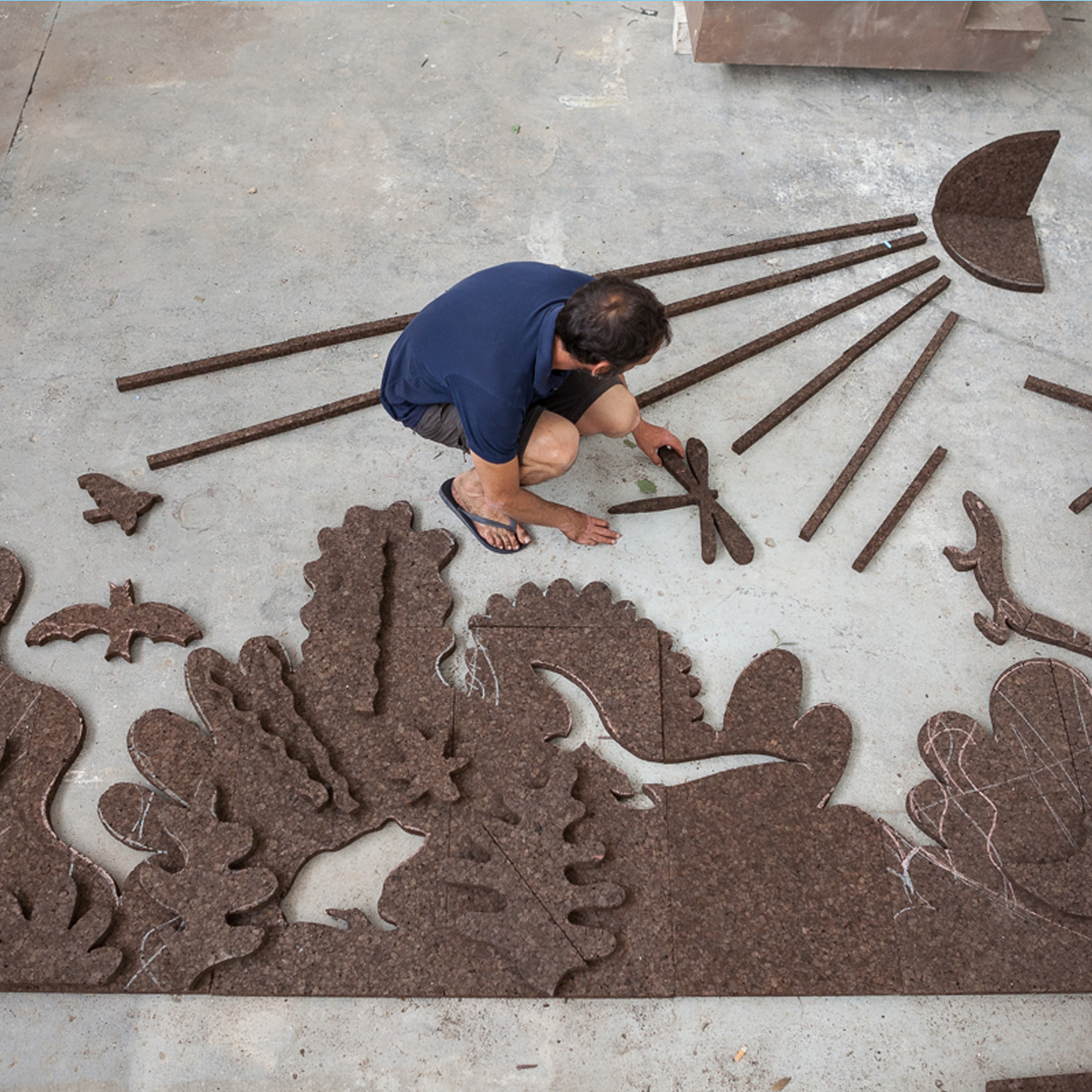 Installation at Gulbenkian
The Calouste Gulbenkian Foundation invited Planeta Tangerina to transform a room of their Interpretation Center Gonçalo Ribeiro Telles into a garden-installation.
The idea was to create a space where Ribeiro Telles' rules for creating a garden would be applied and exhibited interactively.
The making of this space was handled by Bernardo P. Carvalho.
TECHNICAL SPECS
Date: 2015
OUTPUTS
Scenery with cork and wooden pieces
CLIENT
Fundação Calouste Gulbenkian
Take a look