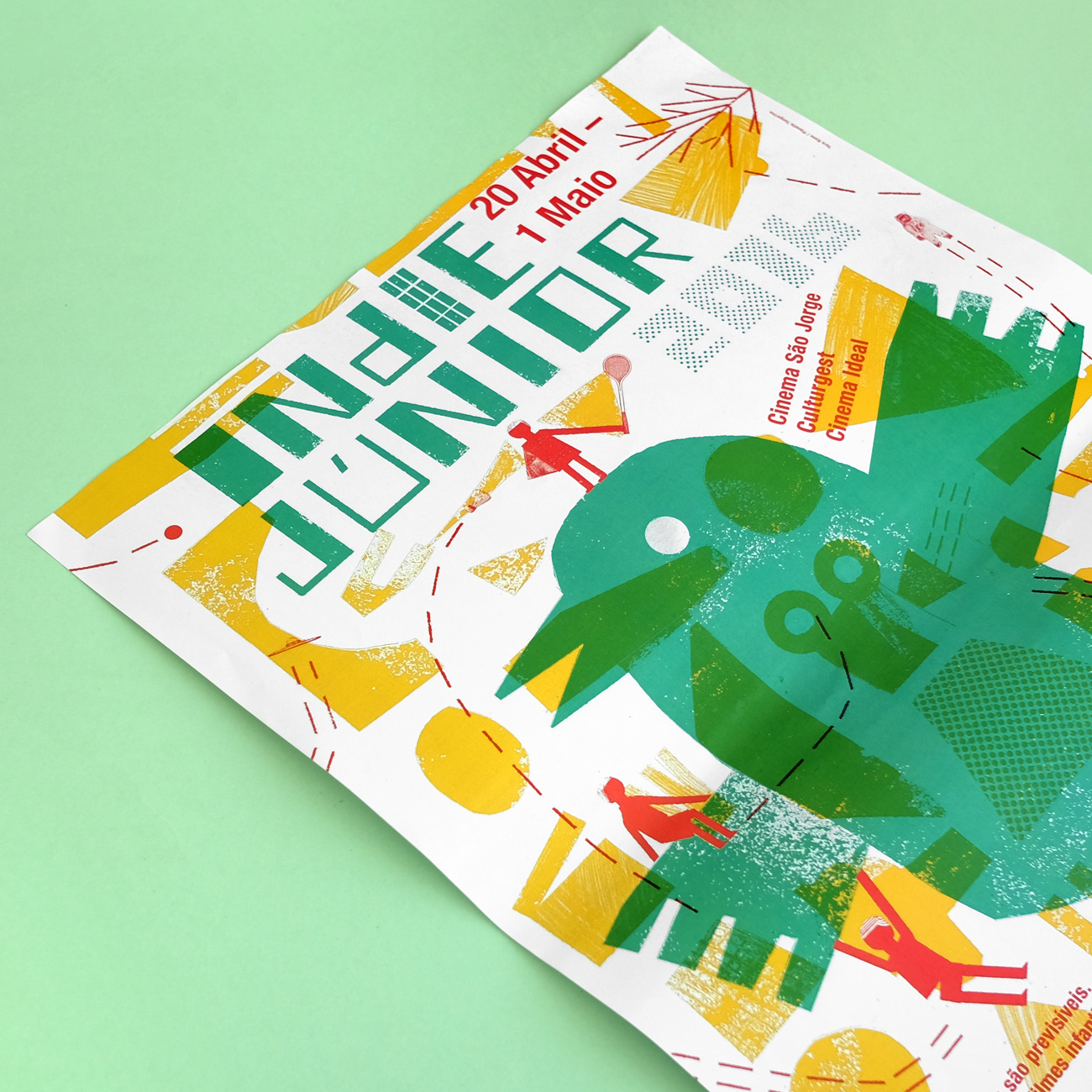 Identity for IndieJúnior 16
IndieJúnior is a film festival for children, within programme of IndieLisboa. Every year, they offer a selection of movies that are well out of the mainstream. Together with the movies, it also hosts international competitions of feature movies and short films.
The identity of the third edition of IndieJúnior counted with the illustrations of Yara Kono, used on their posters and programme cover.
TECHNICAL SPECS
Date: 2016
OUTPUTS
Posters
Cover for folded brochure
CLIENT
IndieJúnior
Take a look