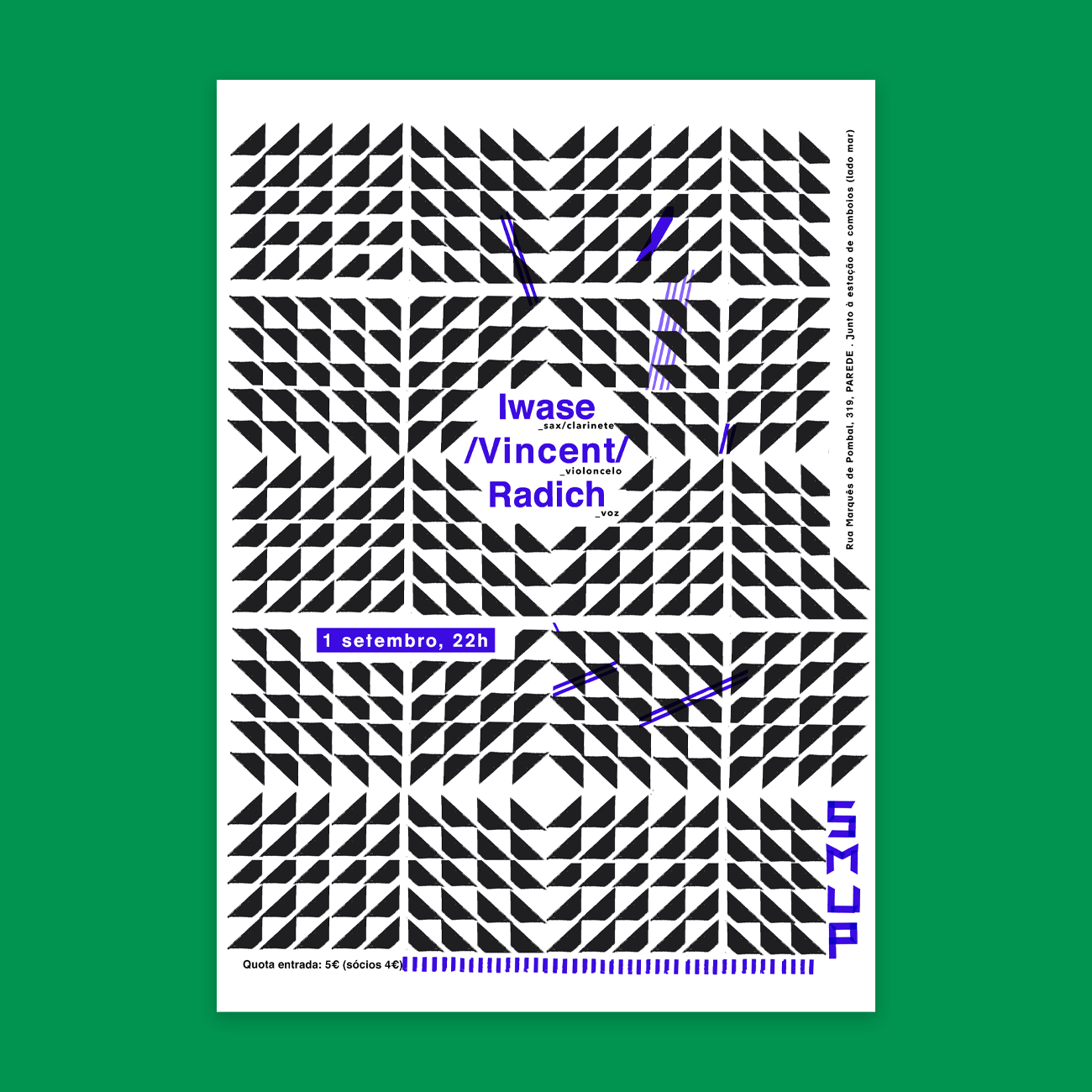 Collection of cultural posters for Sociedade Musical União Paredense (SMUP).
SMUP is a society located at the town of Paredes, in Cascais Council, founded in 1899. It has a focus on musical and cultural education, social actions and recreative activities.
These posters were created by Bernardo P. Carvalho, Madalena Matoso and Joana Pardal.
TECHNICAL SPECS
Date: 2013 – ongoing
OUTPUTS
Posters: A3 and A2, mixed techniques
CLIENT
SMUP
Take a look