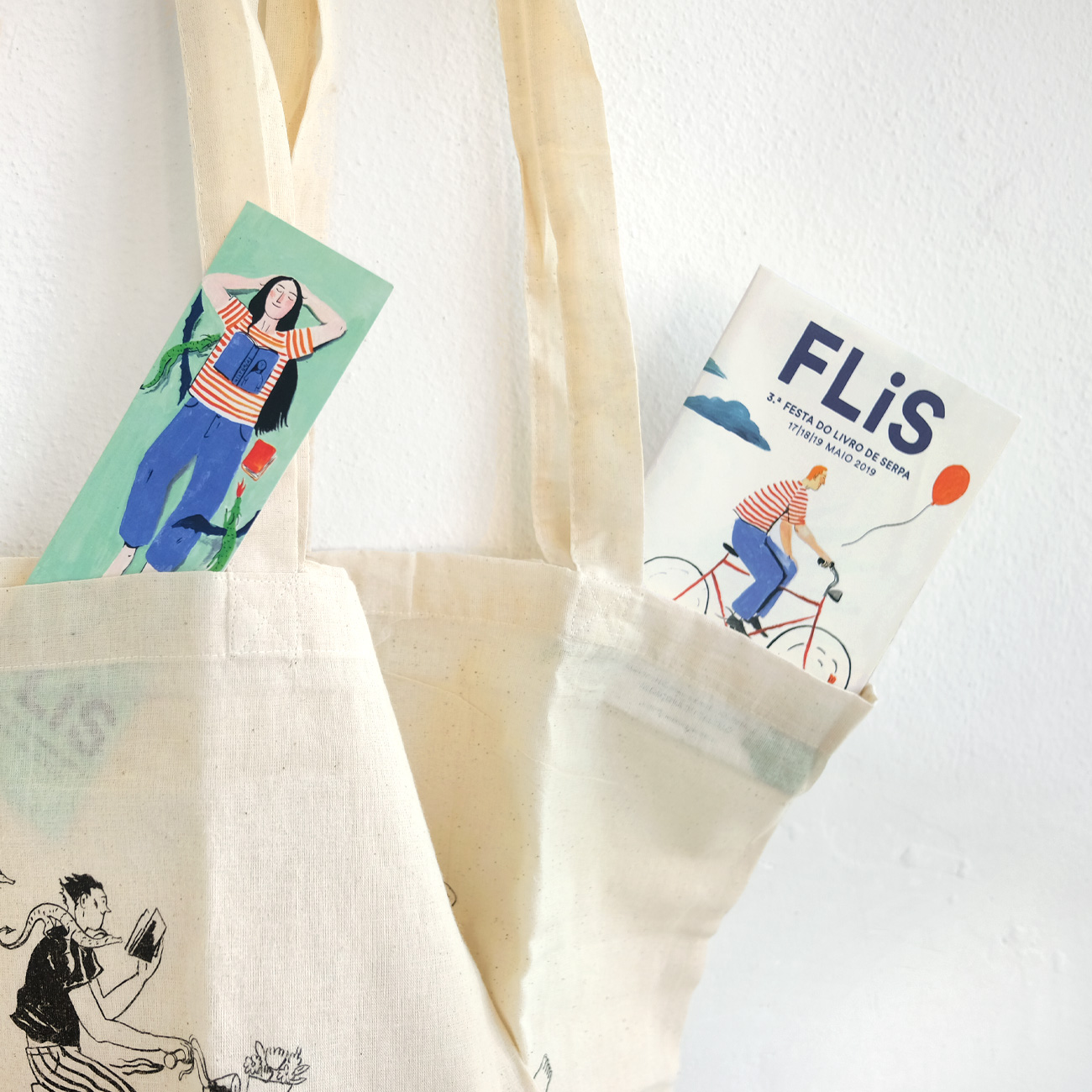 The Serpa Book Festival is an annual literary event taking place in the city of Serpa. Its programme gathers authors, illustrators, artists and other creative people for workshops, readings, theatre and many other activities.
The Serpa Council — our partner in the Serpa International Award for Picturebooks — invited Planeta Tangerina to design the visual identity and graphic design for the second and third editions of this festival.
After publishing the winning book of the II Serpa International Award for Picturebooks, we invited the author Noemi Vola to draw the identity for the 2018 edition. In the following year, we worked with illustrator Susa Monteiro.

Promotional video for the 3rd edition
SPECS
Date: 2018 / 2019
OBJECTS
Folded brochure: 420 x 594 mm / 340 x 480 mm
Tote bag: 370 x 410 mm
Pin: 3 mm diâmetro
Book marker: 100 x 30 mm
Promotional video: 28′
CLIENT
Câmara Municipal de Serpa
CREDITS
Illustrations 2018: Noemi Vola
Illustrations 2019: Susa Monteiro
Promotional video: Mariana do Vale
Take a look