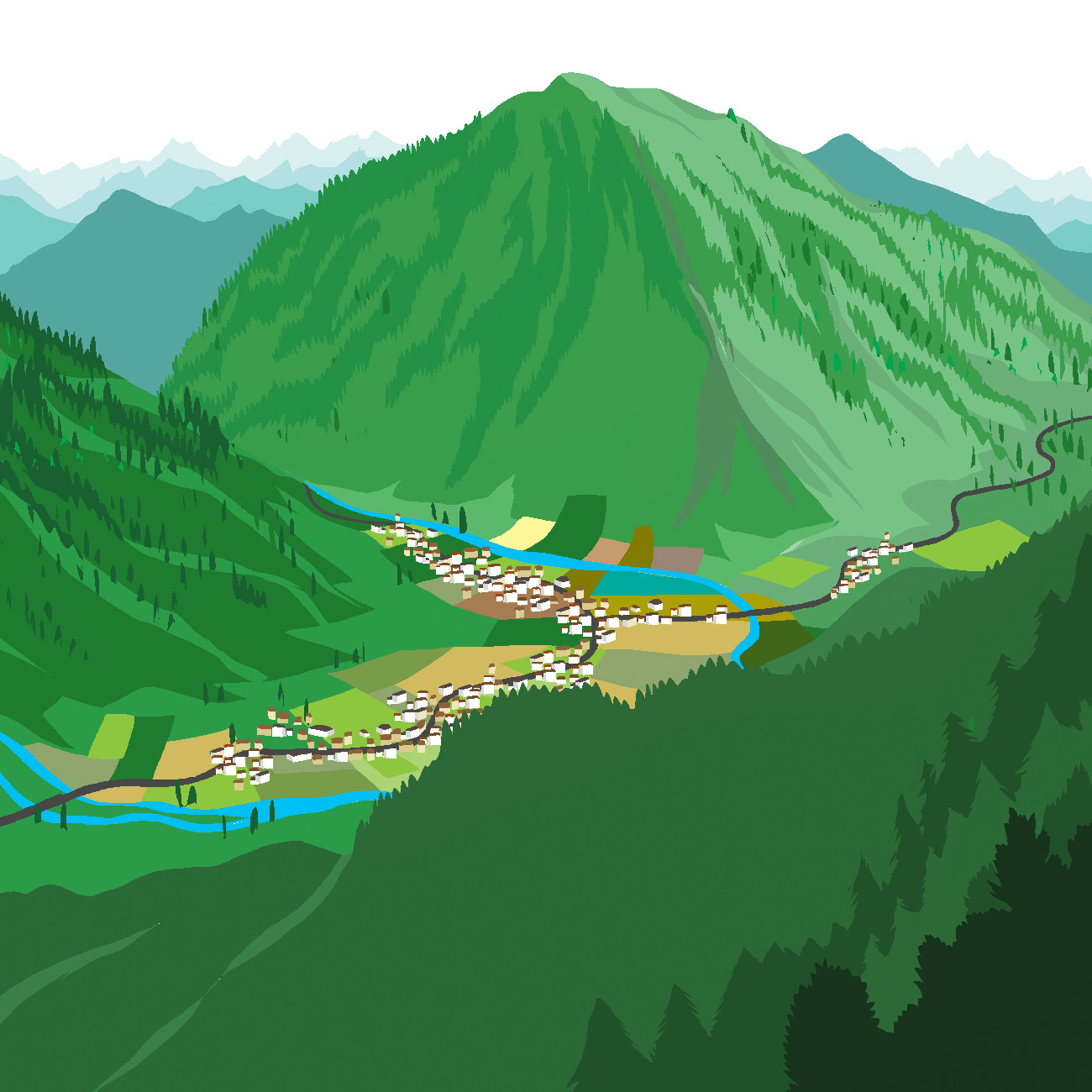 Sightseing points for Dos Capèl Geotrail
Dos Capèl Geotrail is a hiking trail in the Val di Fiemme mountains, in Trentino. It's recommended to families with adventurous children, where they can explore the landscape, find clues and identify rocks.
To prevent anyone from getting lost and so everyone understands the geologic formation of these mountains, there are 13 illustrated reference posts along the trail, explaining the variations in the landscape — from volcanic activities to the sea in the Triassic period, until what you can find there today.
These posts were illustrated by Bernardo P. Carvalho.
TECHNICAL SPECS
Date: 2016
OUTPUTS
Digital illustrations
CLIENT
Trento Science Museum ∙ Predazzo Geological Museum of the Dolomites
Take a look