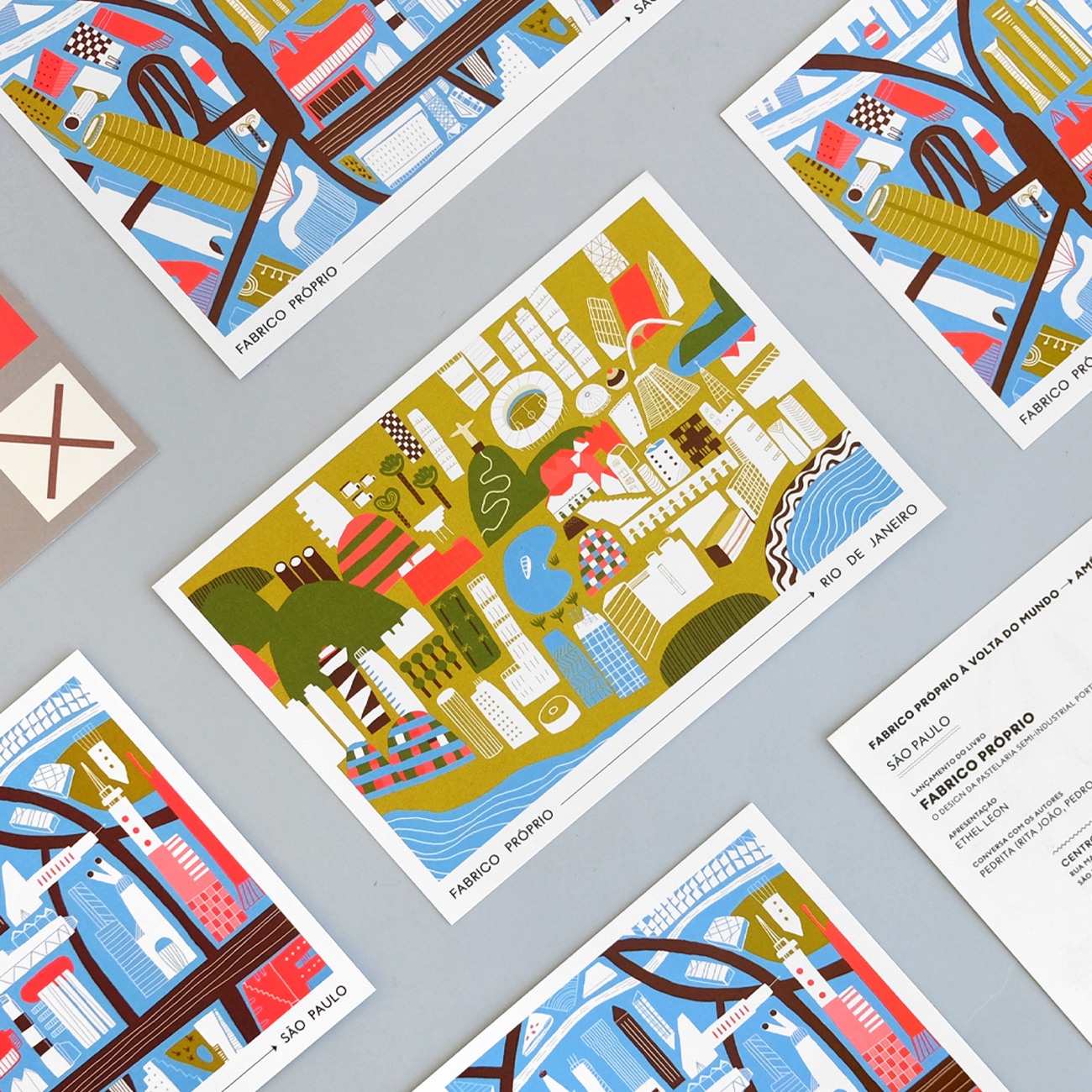 Fabrico Próprio postcards
"Fabrico Próprio" is a research project about Portuguese pastry and its relationship with design. The book that resulted from this research has travelled all around the world to disclose how rich and unique our cakes and pastries are.
Planeta Tangerina created the images for presenting this project in New York, Rio de Janeiro and São Paulo. The illustrations were made by Madalena Matoso.
TECHNICAL SPECS
Date: 2014
OUTPUTS
Postcards: 210 x 148 mm, offset print
CLIENT
Fabrico Próprio
Take a look