"The Endfixer" by Noemi Vola (Italy) is the big winner of Serpa Prize (2nd edition)
For this 2nd edition of the International Serpa Picturebook Prize, the jury has selected "The Endfixer" by Noemi Vola (Italy) as the winner. Additionally, three other entries have also been given honorable mentions: "Picnic", by Maria Ramos Bravo (Spain); "Boleia" (Ride), by Guilherme Frederico Karsten (Brazil) and "An Ideal Zoo", by "Yiting Lee" (Taiwan).
The jury's quality standards were set on finding a "striking artwork and a good story". The jury found that "some submissions had strong artwork but a weak story and others had a great story but the artwork would have been unable to carry it."
"The strength of a picturebook often comes down to how tightly it is edited. It takes a long time to eek out and craft a very good story. We would have been very surprised if we found in the submissions a manuscript that was fit for publishing as it is right there and then without the skills of an editor, so what we were looking for was a great premise and story that could eventually be developed into a good book with some editing."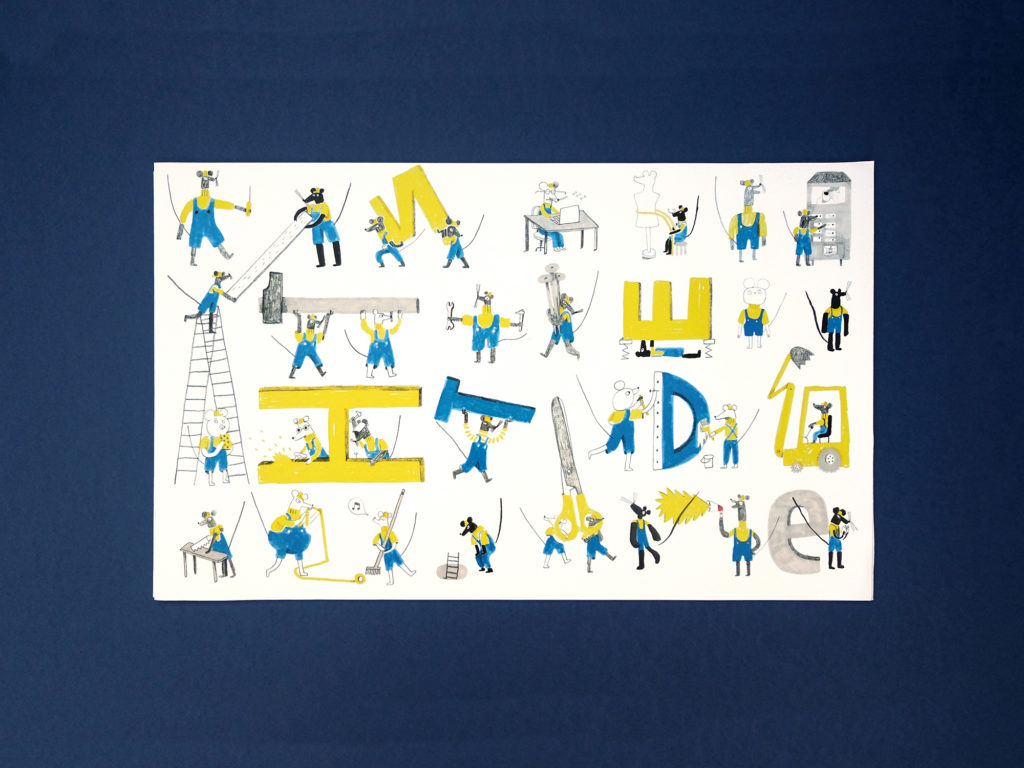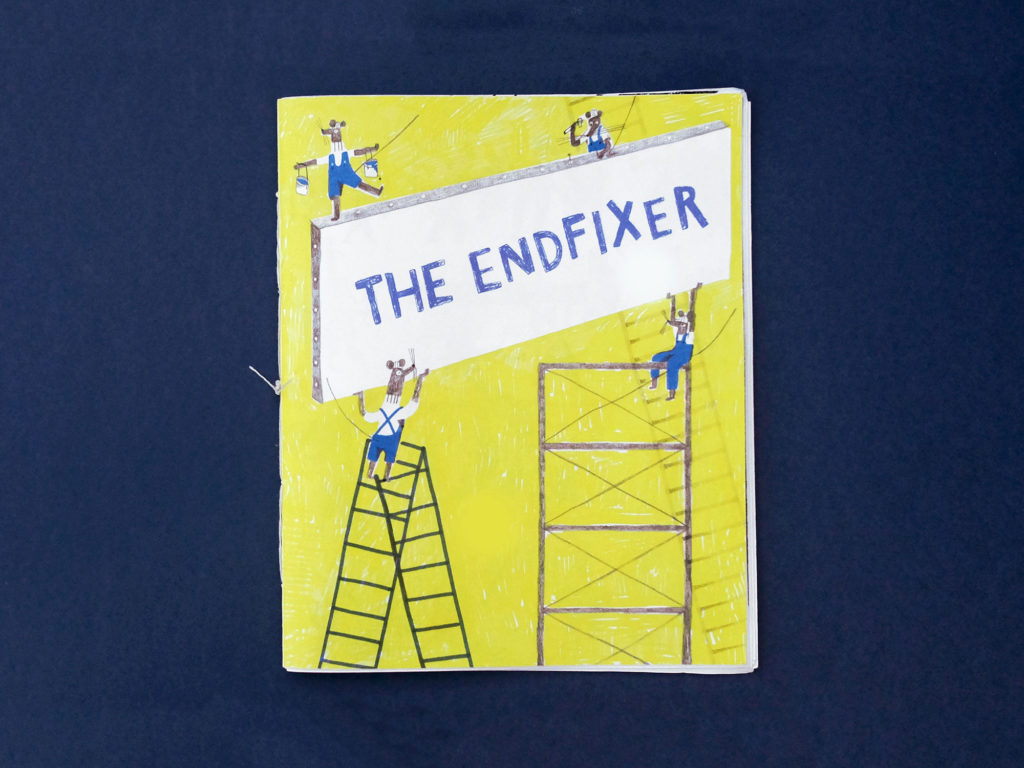 This year's winner has been recognised for the originality and strong potential of its story and illustration: "Our chosen project, "The End Fixer," is a very original story. It features a quite idealistic narrator of the story explaining his/her dissatisfaction with the endings of stories. He/she waxes lyrical about the unlimited possibilities of stories, but, meanwhile, along comes some behind-the-scenes staff who are more pragmatic and are just trying to end the story."
"There is a strong dynamic, there is tension around the ending, where two sides are arguing over the nature of the ending and there is opportunity for a narrative twist on every page leading to the end. It is original, funny and has strong potential. The artwork too is very strong and we were sure that this is a very competent illustrator."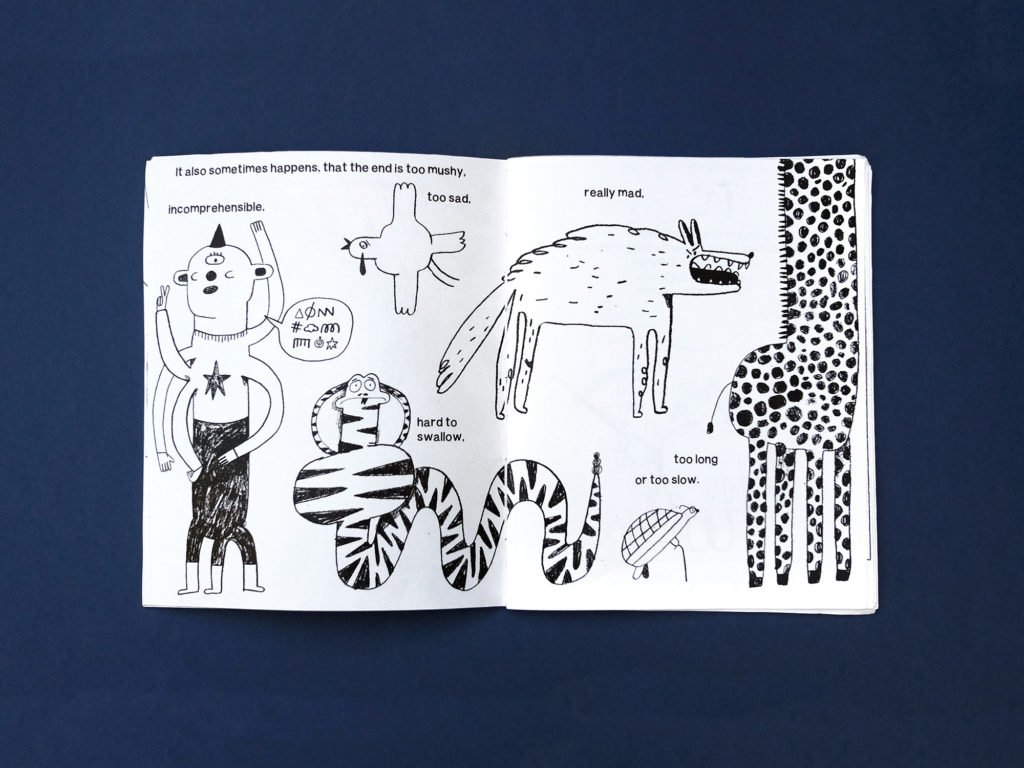 "One of our favourite things about the medium of picture books is that there can be a tension or miss-match between image and text. The text says one thing but the pictures say another. We think this makes a very strong picture book and children especially love the humour that comes from this. This story makes use of this very well and with a little editing has the potential to crank this up a few notches."
While going through all the projects, they found a number of good quality submissions that could not go unnoticed. In regards to the honorable mentions, the jury adds: "We chose to highlight a few other projects because they all caught our eye and we felt they also could also make strong books. We also wanted to encourage these author-illustrators who narrowly missed out on the prize this time."
The jury of this second edition included Chris Haughton, author/illustrator; Bernardo P. Carvalho, in representation of the publisher Planeta Tangerina; and Paula Estorninho, representing the Serpa Municipality.
The winning author of the Serpa Prize will finalize the book in close collaboration with Planeta Tangerina. "The Endfixer" will be part of Planeta Tangerina's catalogue and will be released by May 2018.
Congratulation to the awarded authors and thank you to all participants!