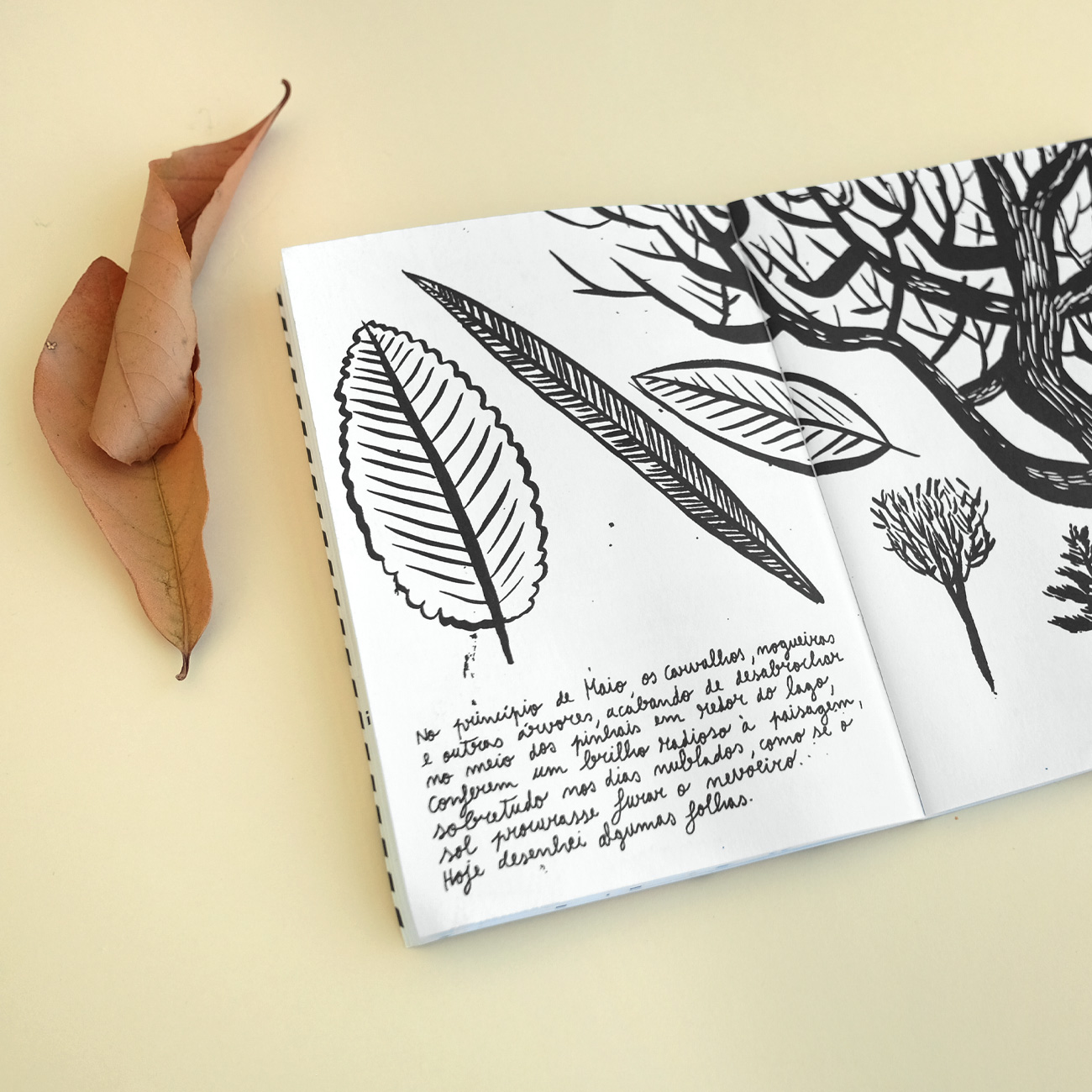 Henri David Thoureau is considered to be one of the first ever ecologists. He was a philosopher, a poet, a professor and a great lover of nature, but also a critic of his contemporary society, often arguing against consumerism, slavery or disrespect for nature.
When he was 27, he moved to the forest, into a small wooden cabin that he built himself along the margins of the Walden lake. There he wrote the book "Walden or Life in the Woods", which became a reference in the field of Ecology.
Held during a conference at the Calouste Gulbenkian Foundation about the greatest books of the environmental movement, the atelier "Walden's cabin" challenged children to discover the work of Thoureau and build a replica of his cabin.
Planeta Tangerina created the illustrations and graphic design for the book that was distributed to all participants in this workshop.
TECHNICAL SPECS
Date: 2015
OUTPUTS
Livro: 150 x 170 mm
CLIENT
Traços na Paisagem · Fundação Calouste Gulbenkian
Imagens do trabalho